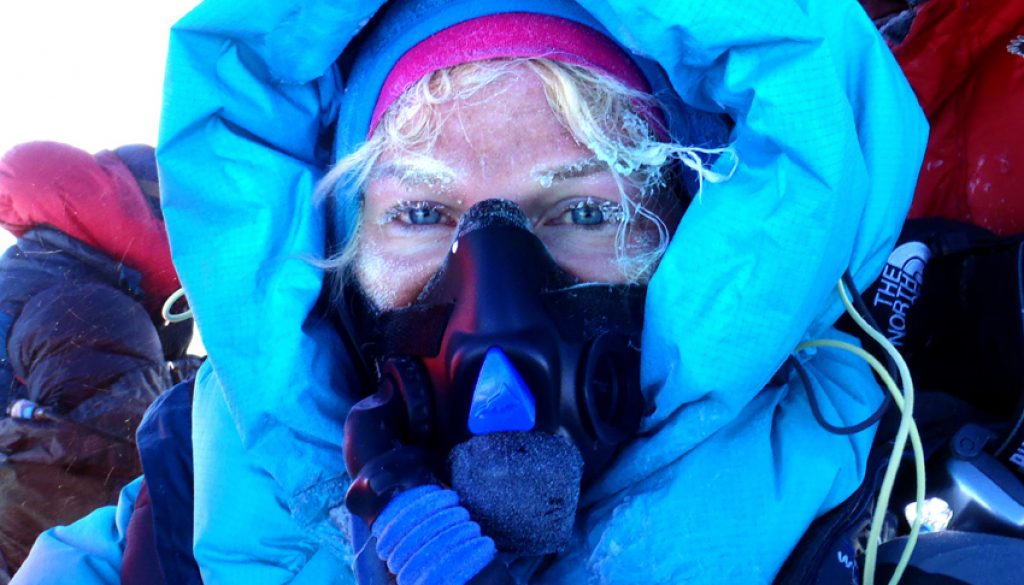 By climbing Antarctica I realised how big this project was. What a way to finish. Antarctica is on the bottom of the world, almost opposite from Sweden and just really really far away. And outherworldy beautiful and grand. It was like being on another planet in all white silence.
It was also a great reminder from the mountains that we are there on their grace, never to conquer or win over the mountain. I was in great shape before I arrived, and lost it all in a airway infection. Vinson reminded me to stay humble.
It's hard to wrap up 6 years of 7 continents. There was some freediving failed world record attempts, damaged lungs, a love story and a knee surgery in the way of some mountains, but those events were all good teachers. This is my way of trying to wrap it up, mountain by mountain.
Most people who want to do 7 summits start by Kilimanjaro or another small mountain. I started by the most difficult one, mount Everest. The mountain had been on my mind for 20 years until I couldn't resist anymore. My childhood dream had to come true. In the emptiness after Everest I found a purpose in seeing there are more mountains, and on 6 more continents. It's no secret I love travelling. As travelling and mountaineering goes hand in hand I decided it was my next goal.
Mount Everest, 2011
I still think about mount Everest every day. That should say it all. Everest is full of myths, stories, dreams and possibly mountain gods. It has a magic of it's own. As I'm in Nepal I can feel the prescense of Everest. We'll forever have a special relationship. No one else who have not been there can understand how Everest is. There are a lot of rumors of garbage, and rich Americans paying their way up. Neither is true. Mount Everest is beautiful and it's a experience of a lifetime.
It took two months to climb and over two years to recover and come down from Everest. I got frostbitten fingertips as a memory. Everest bit my fingers and made it's way into my soul forever.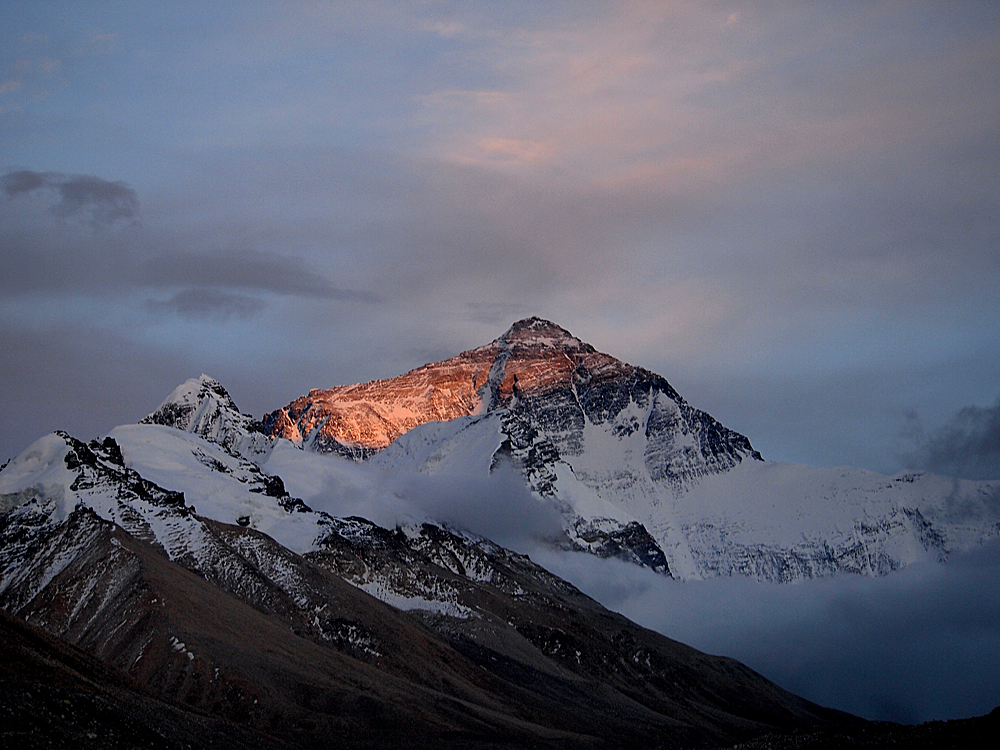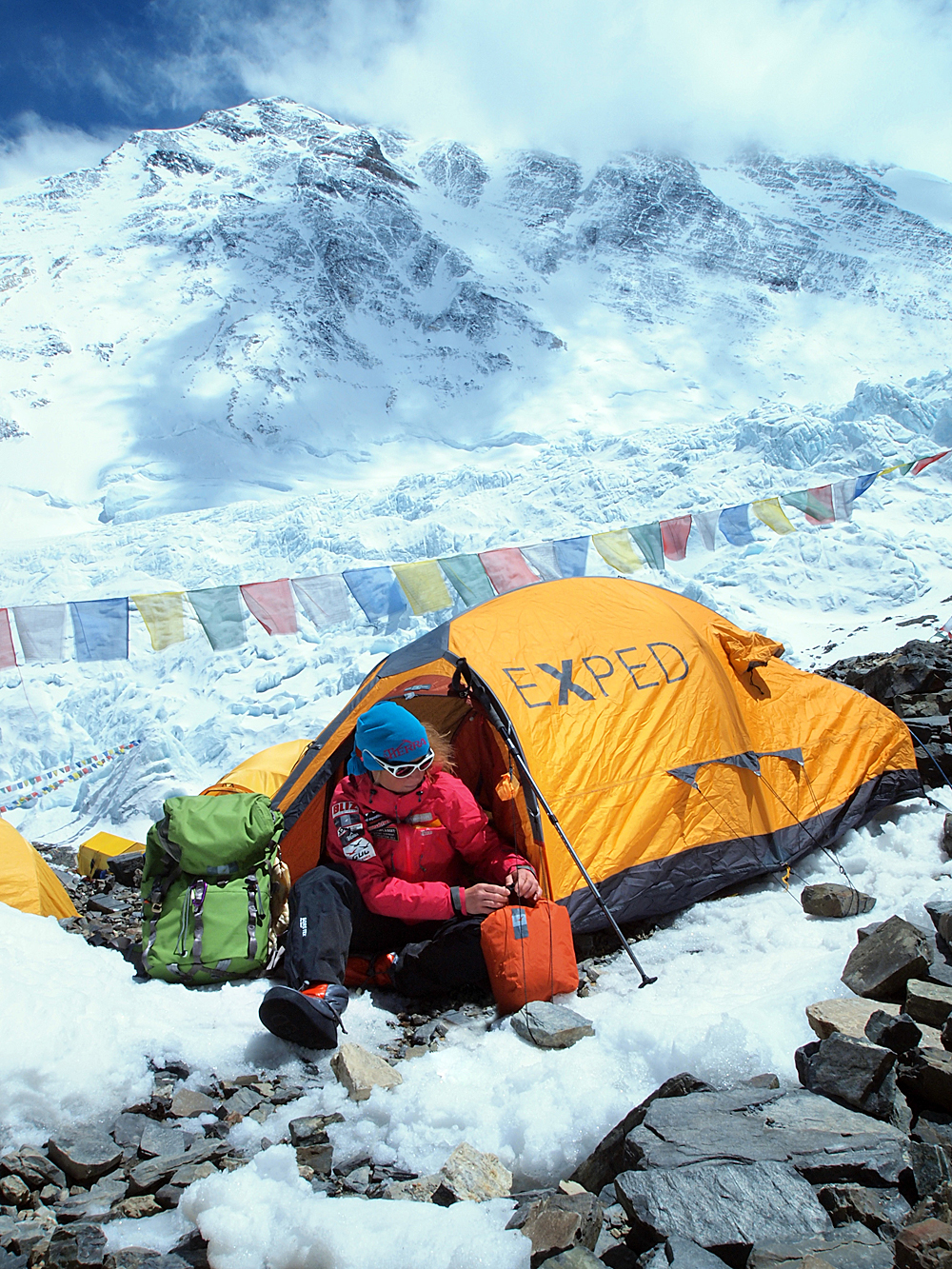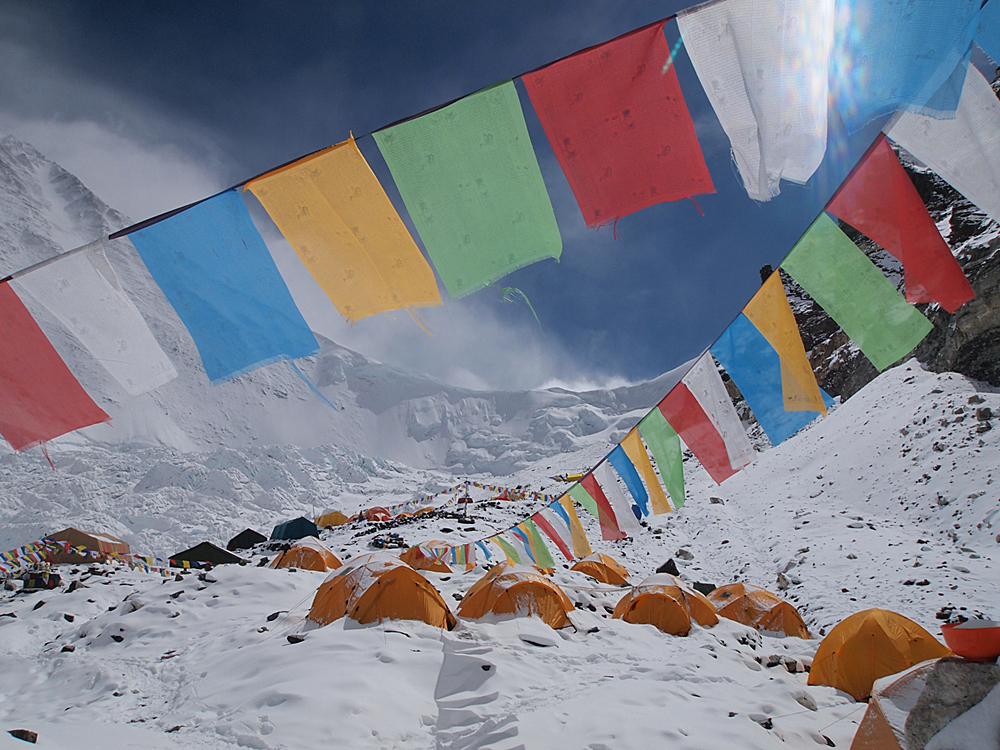 Mount Denali, 2012
Since Everest and before I had to be on a mountain during climbing season. I went to Denali the year after Everest and loved it all the same. Alaska was an amazingly beautiful place and I felt like home. I loved the filght into basecamp and I loved carrying a really heavy backpack AND pulling a heavy sled. If feels good to be self sufficient. The scenery was beautiful. There was lots of crevasses and it was very cold. It was also very friendly, as the americans usually are. We stopped at the fixed ropes as some climbers had to discuss the latest results in american football. We also had really good food.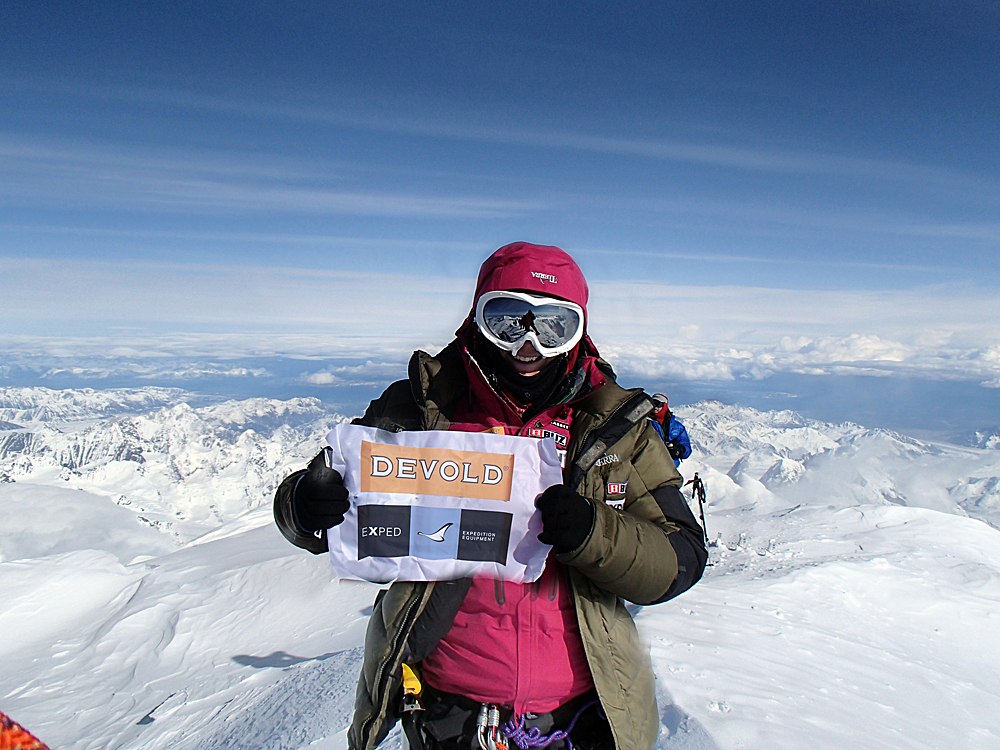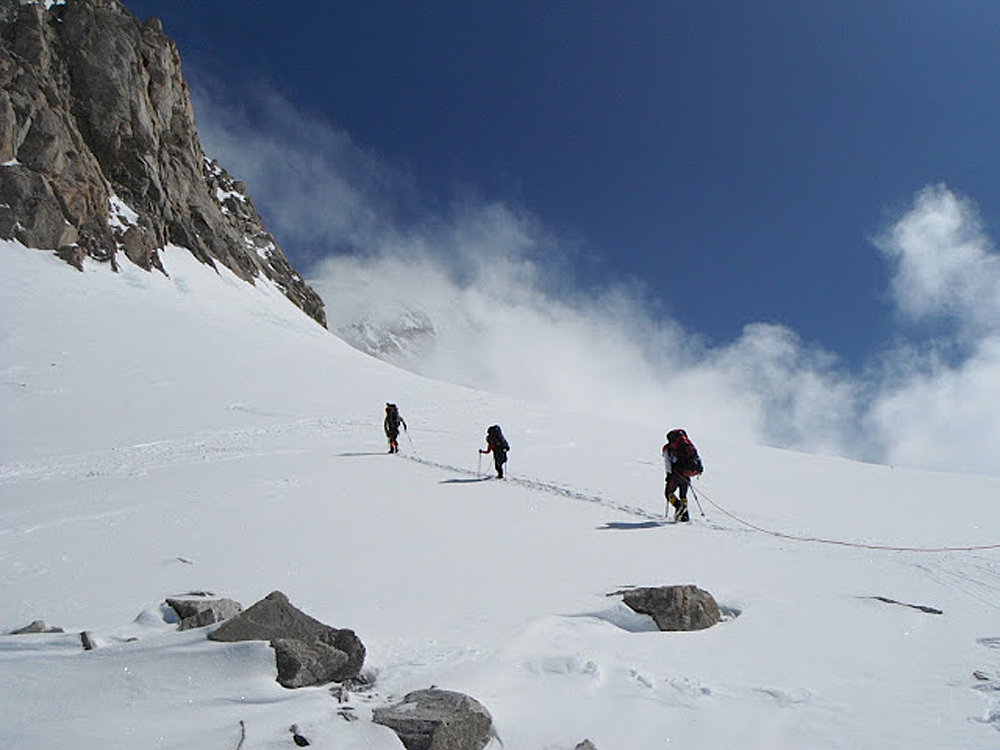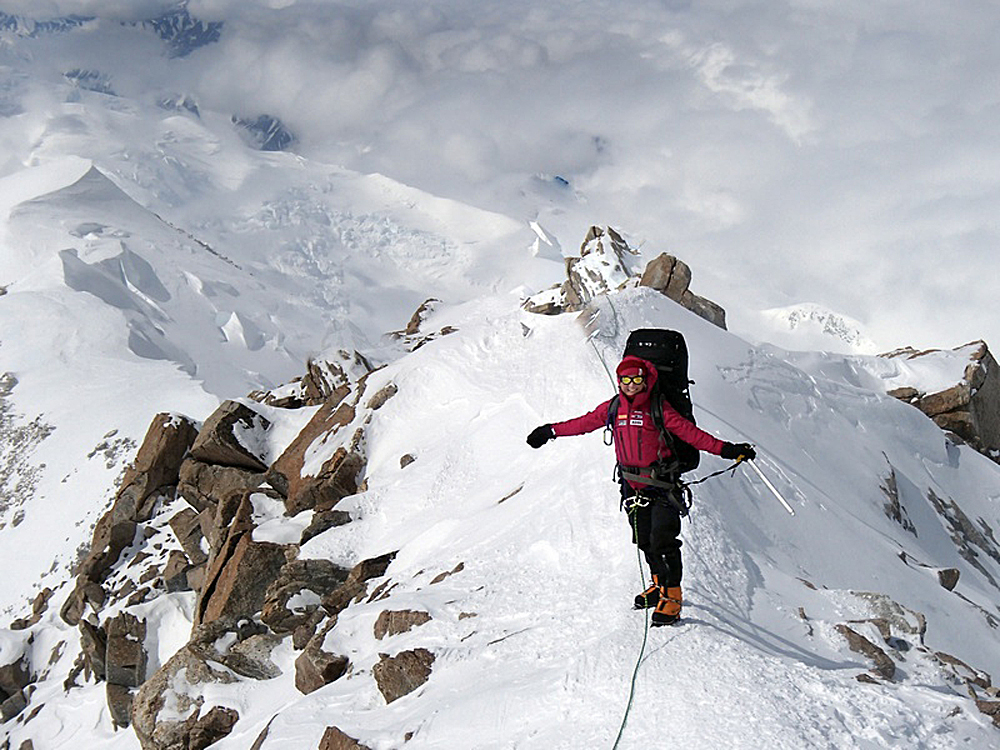 Mount Elbrus, 2013
I had no idea how this mountain was going to be like. I was happily surprised during the acclimatisation process that the scenery was so beautiful. I'd somehow expected all of russia to be hard concrete style. There's not much security or safety measures on the mountain, and as anyone can go without a permit it's become a dangerous mountain. We were lucky with weather and had a very easy summit push.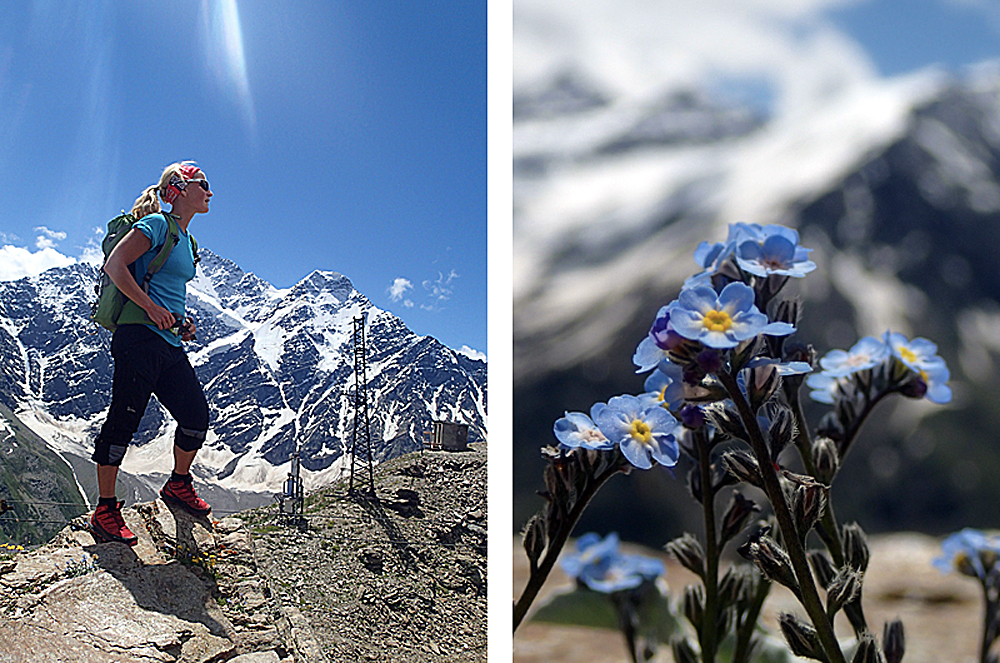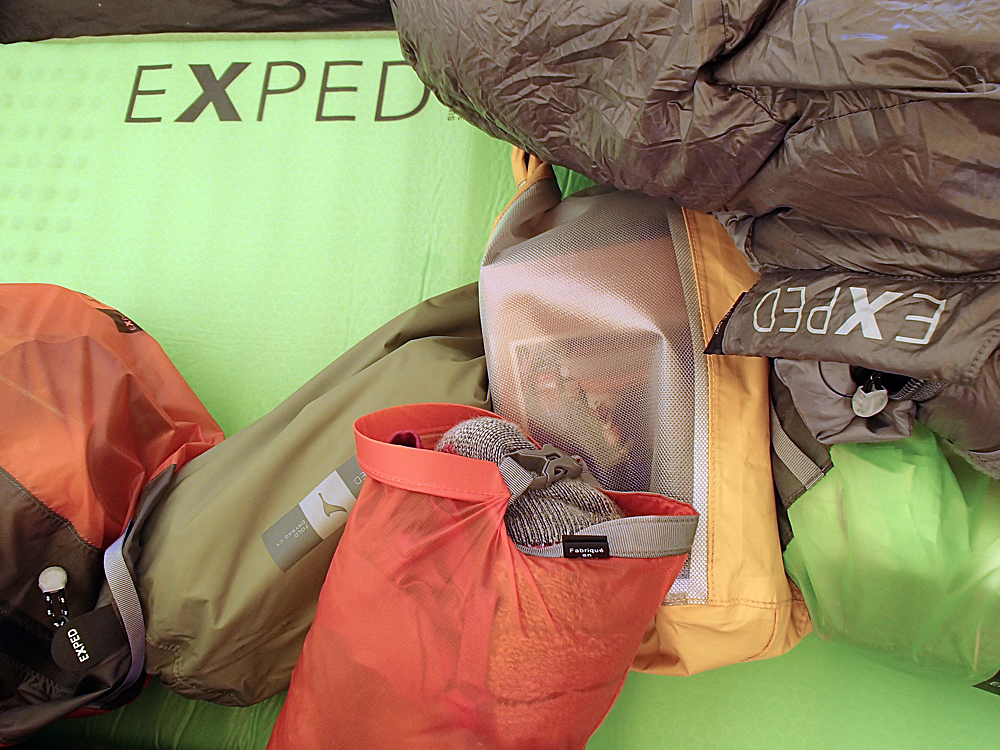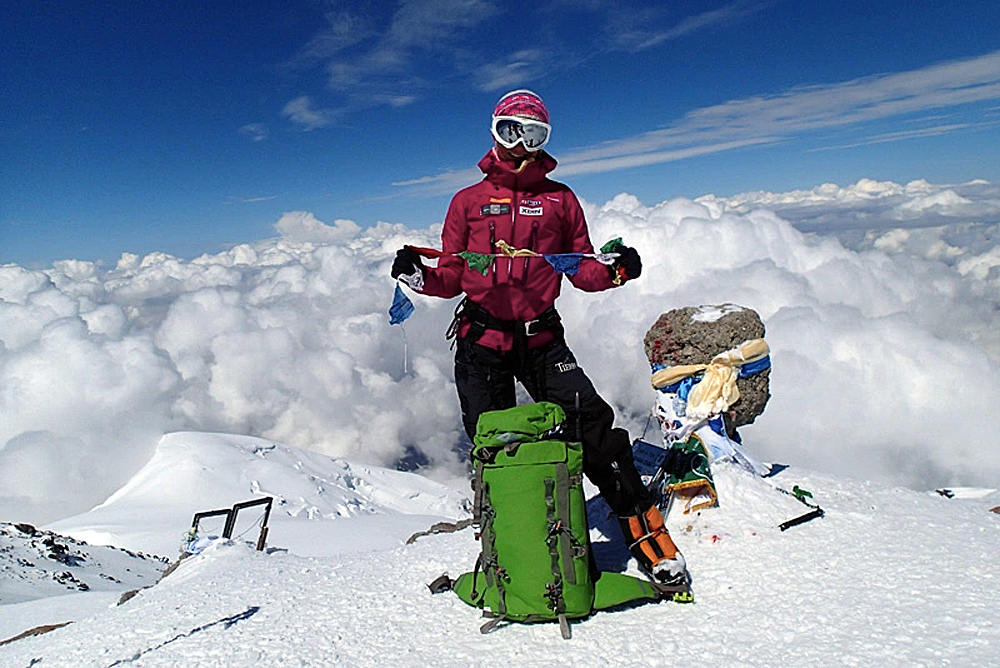 Mount Aconcagua, 2013
This is a great mountain to prepare for higher altitudes without having a lot of climbing experience. It's a good gradual acclimatisation and a lot of hiking. There's nice sceneries but a lot of gravel and sand flying around. It's one of the happiest and friendliest mountains I have been on. The higher 8000m peaks is often full of egos and macho-men, but the lower ones are often just people who really enjoy mountains and the outdoors which makes the atmosphere great. At one point we had a dinner with 11 different nationalities! I was in great shape for this climb and remember being worried it would be too easy. Then I wouldn't enjoy the summit. I accepted more weight in my backpack and walked faster to give myself a challenge. Finally, at the summitpush, the wind picked up and I was happily fighting through it.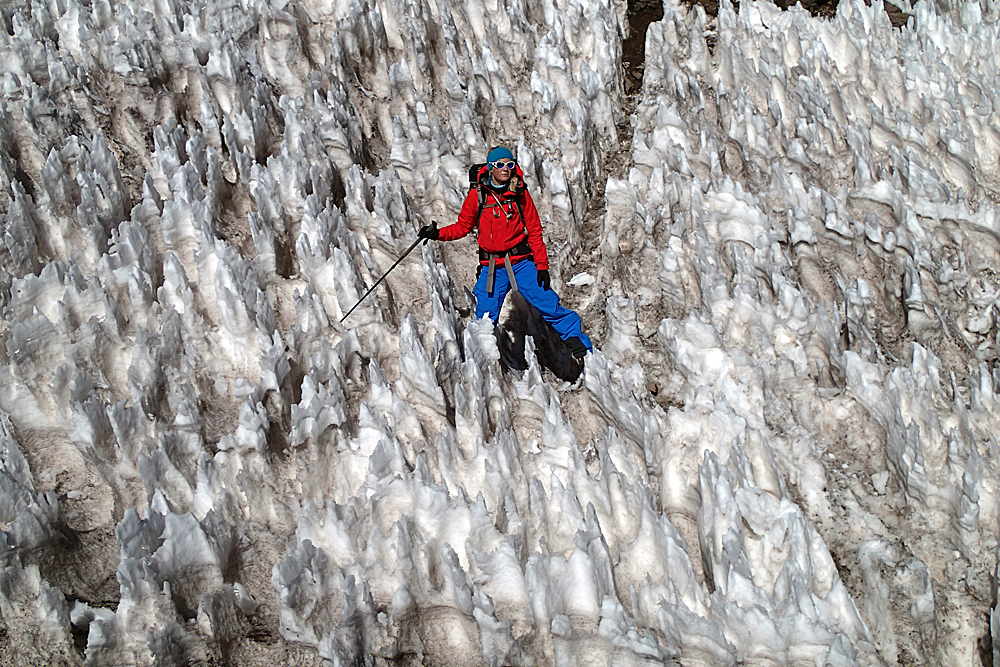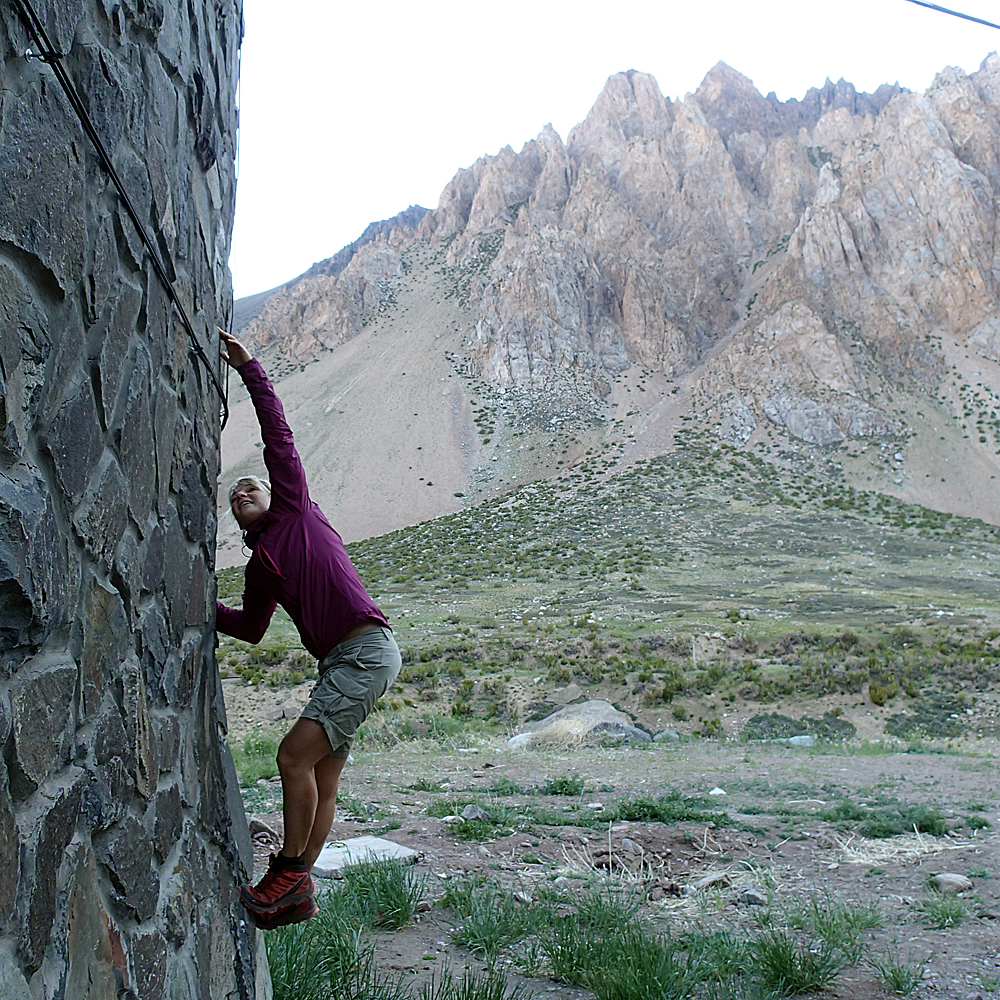 Mount Kilimanjaro 2010-2016
I have climbed Kilimanjaro 7 times. I work as a guide and I love it every time. It's as beautiful and different every time even though we do the same route. Hiking up Kilimanjaro is like hiking uphill from the equator to the arctic in 6 days as you will hike through 4 different ecological zones. It's a dream for nature and photography enthusiasts as there's new views every day. This mountain is a great way to see how you endure higher altitudes. Kilimanjaro is the world's highest free standing mountain (out of a mountain range) so the view from the summit is spectacular. Next I'd like to climb mt. Kenya and mt. Meru which is close by.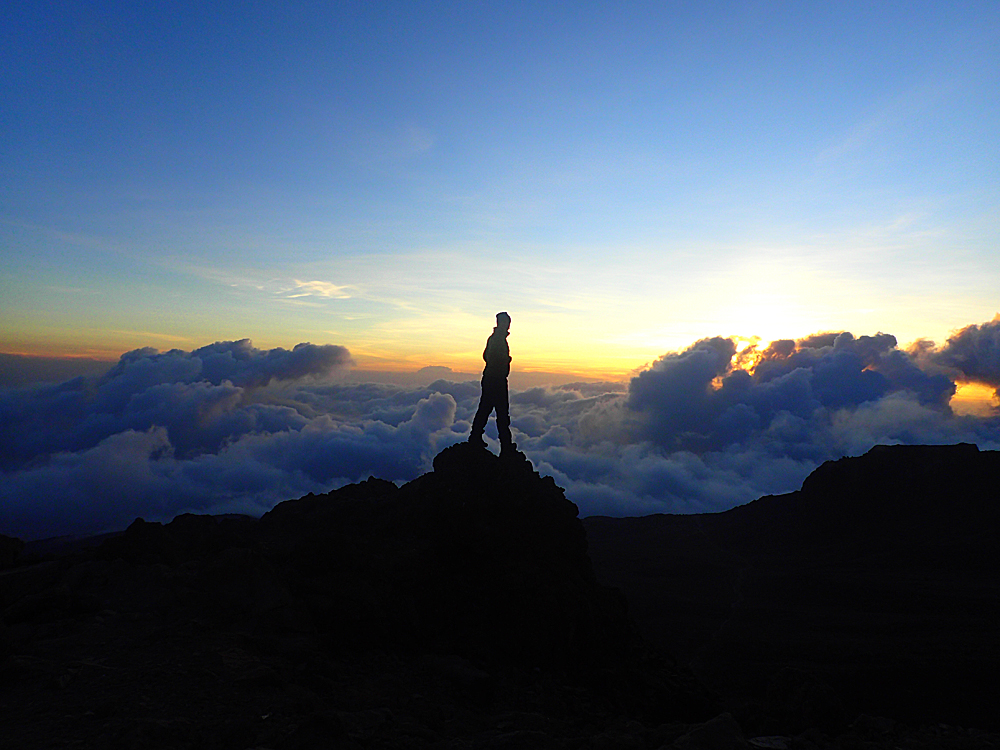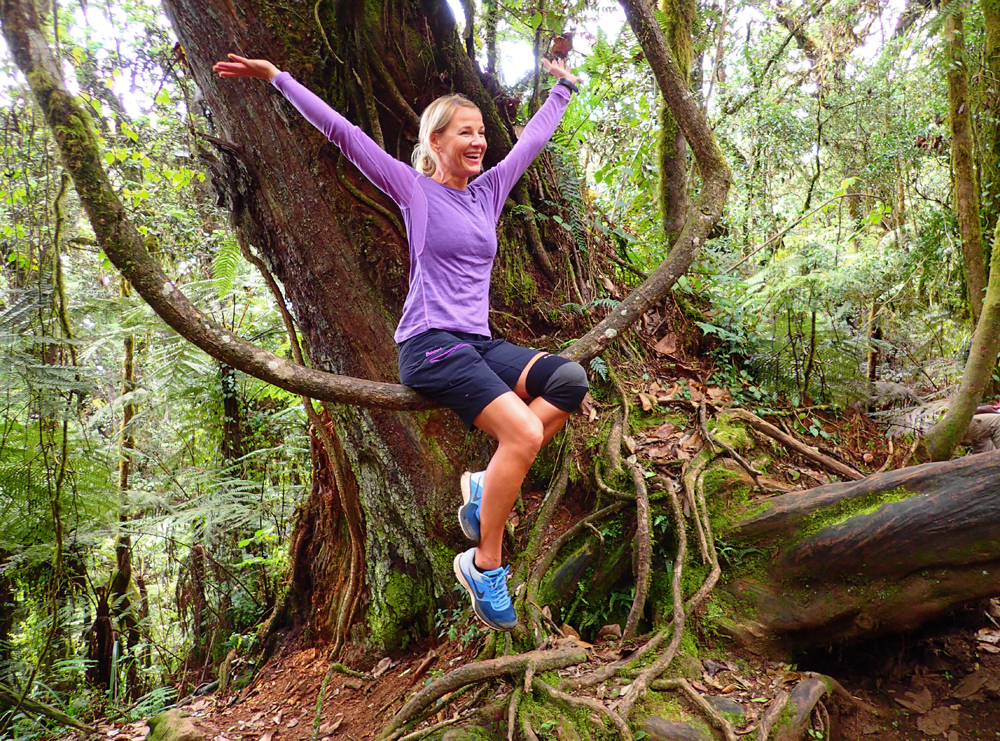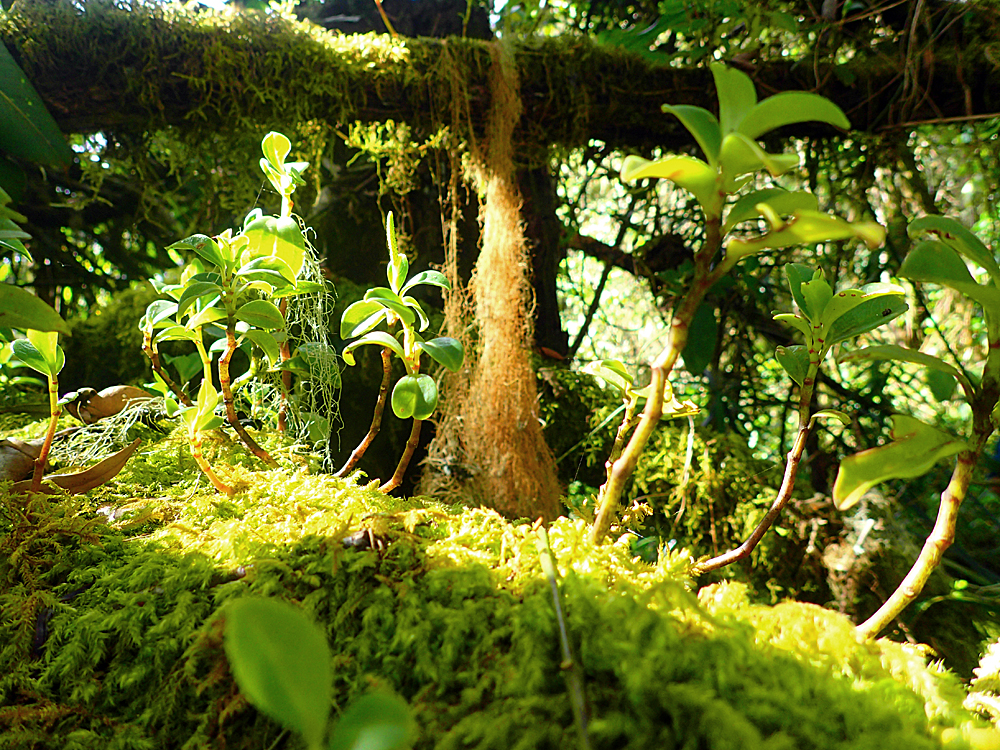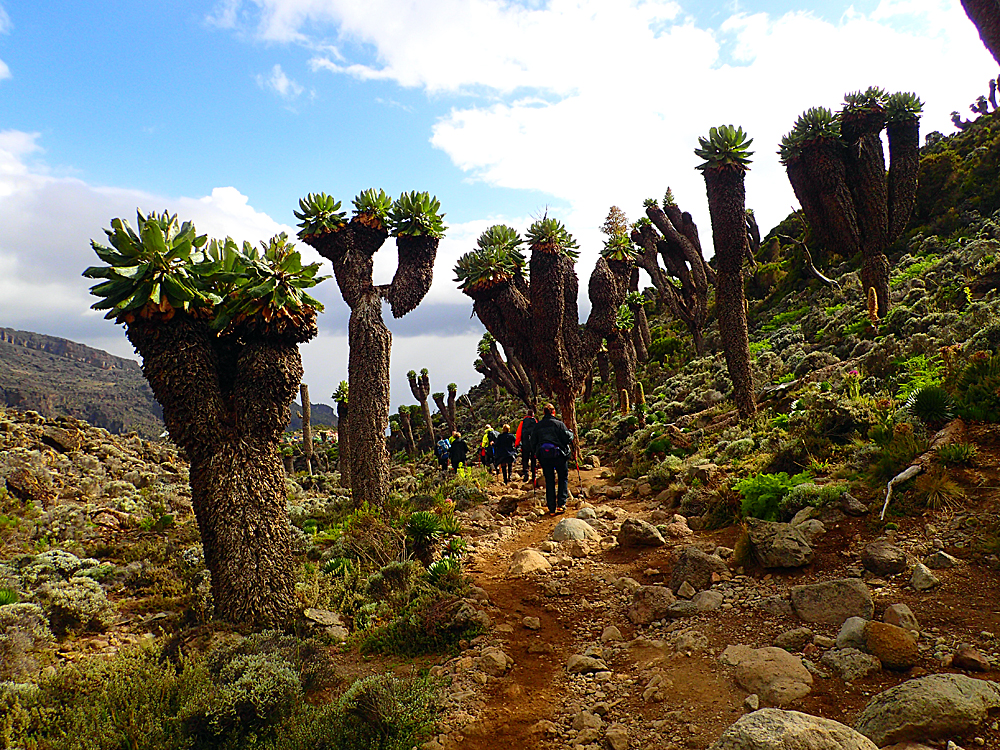 Mount Carstensz pyramid, 2015
Maybe the most special of the 7 summits. I had an amazing experience here as it became the best trip of my life. It was so remote, so far away from anything else it turned into a great adventure. There was also great luch with the group as we were 11 solo travellers that went extremely well toghether. To get to the base of the mountain you hike through the jungle for 6 days which made the whole trip together with a fun climb well worth the effort. It was tough and hard with a lot of rainfall which made it all the more fun. We had a great time at the summit and spent a record time of over and hour just enjoying the view before the rain came.

Mount Vinson, 2016
Just flying to Antarctica is an experience in itself. Landing on the ice with a huge russian freightplane was amazing. Taking the first steps on the blue ice of the continent felt like we had landed on another planet. It was by far the cleanest mountain I have ever been to. ALE and all the climbers take great care to keep it clean. The climb itself is supposably very easy – if you are not ill with infections. The surroundings are beautiful and it's fun with the 24 hours of sunlight. It could be compared to a mt. Denali miniversion, except usually it's colder.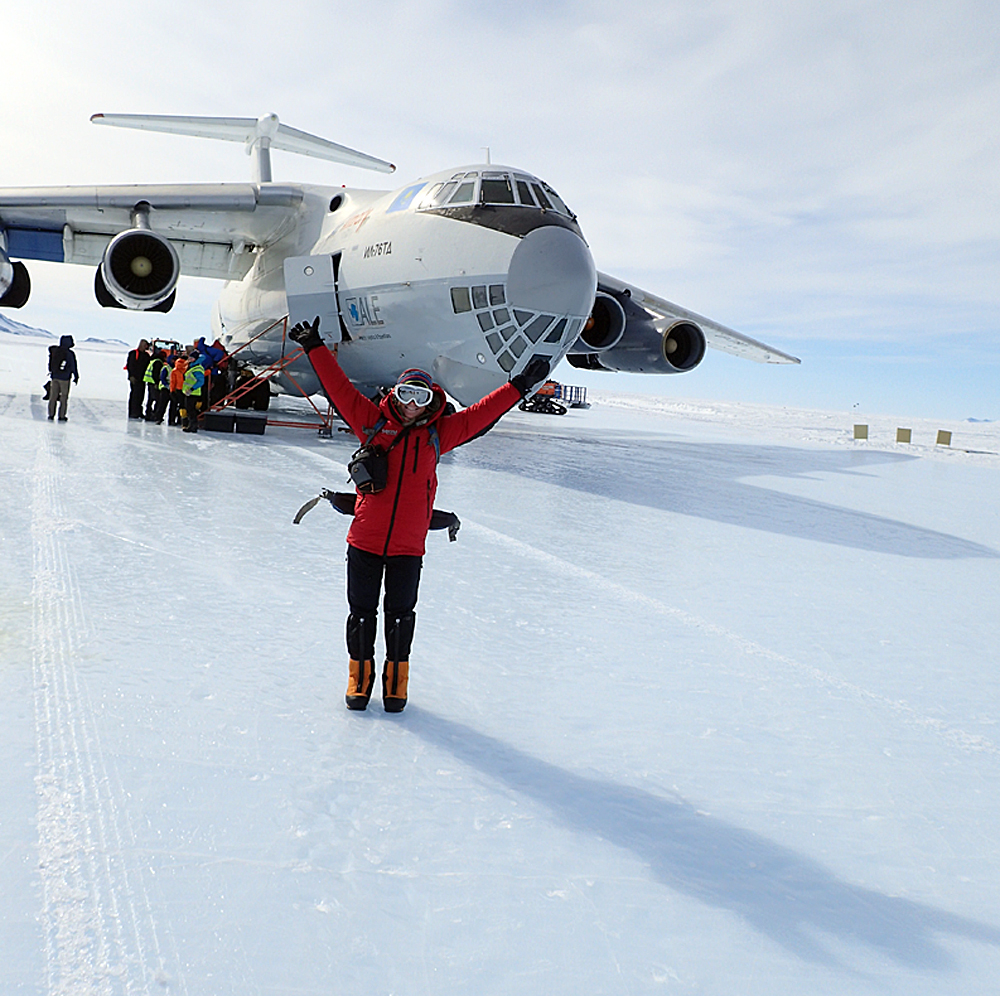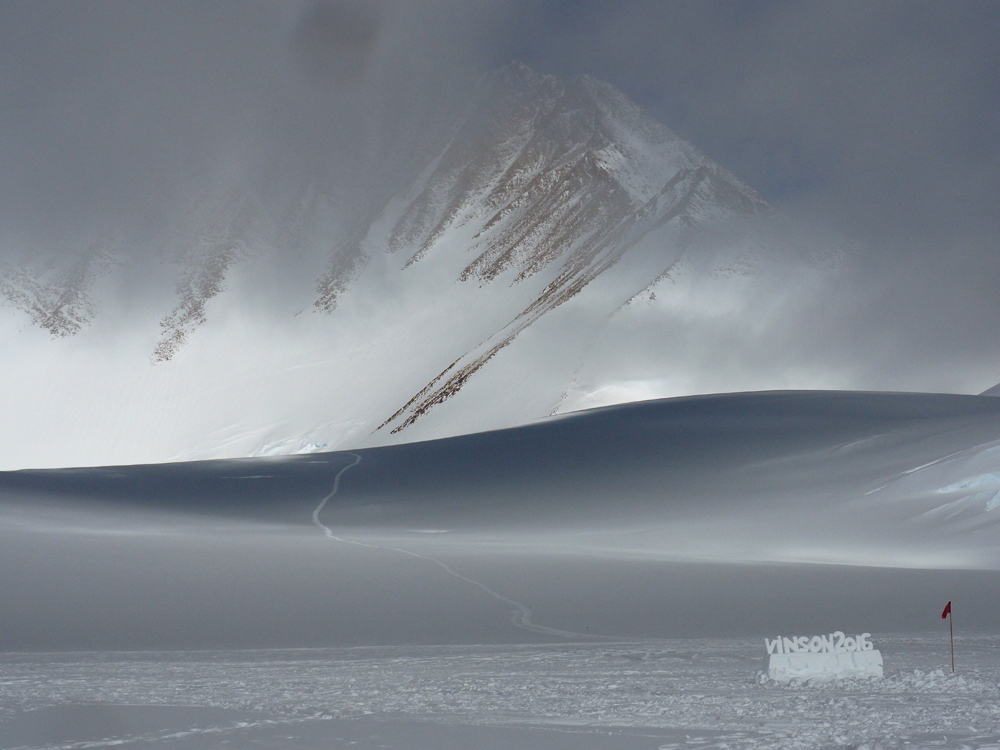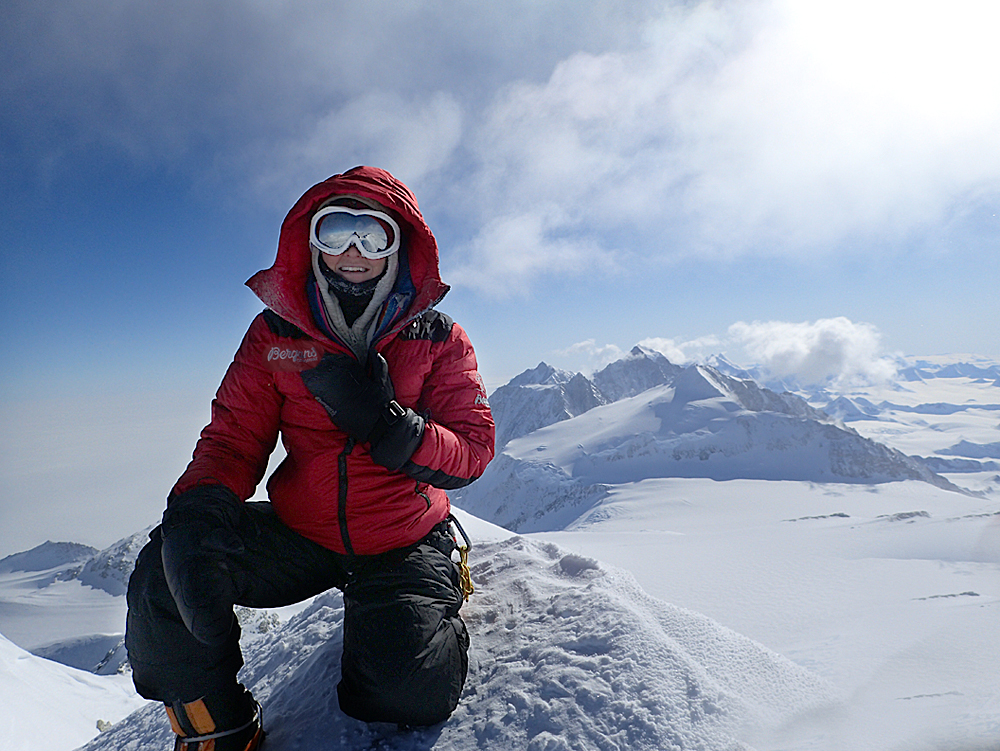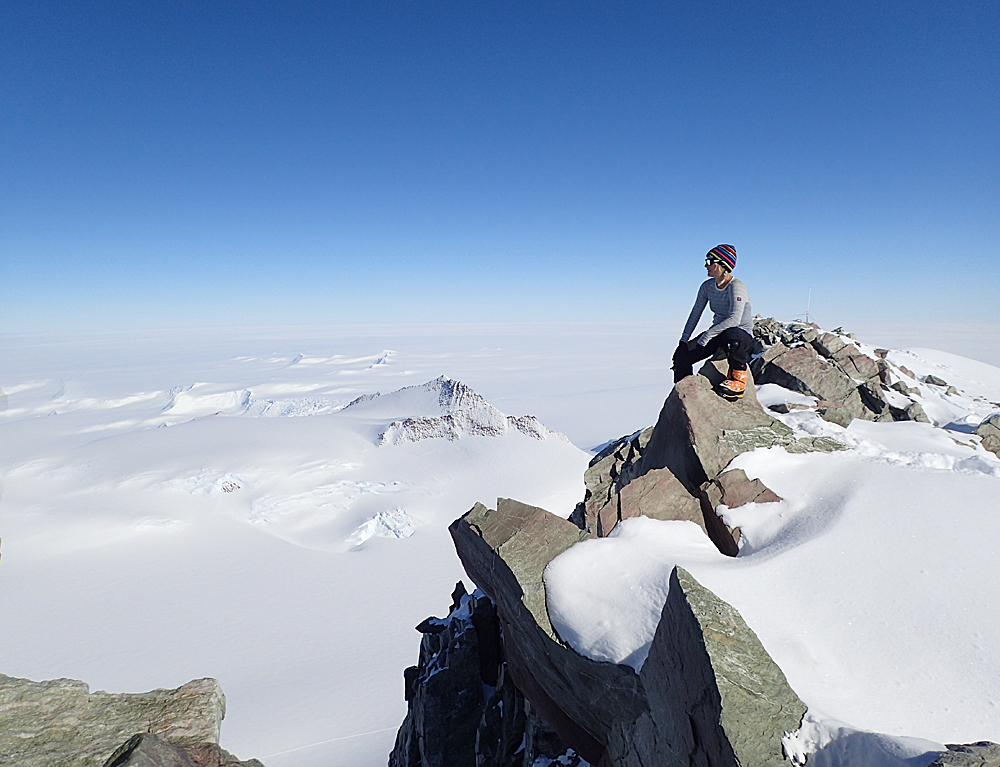 I had a bout of sadness the day before the summit push as I didn't want the 7 summits to be 'over'. I kept feeling like it was my birthday, but I would only have it once in a lifetime. My rope team let me be the first to reach the summit that day. It was a huge experience. I cried happy tears.
Of all the mountains apart from kilimanjaro and elbrus I have been on expeditions where I didn't know anyone else beforehand. I have made sure to use local organizers to get to know the culture better, and those two ideas has made the 7 summits the most fun. The best memory from this project is all the friends I have made during the climbs.
None of this could have been possible without the gear and support from my adventure partners. Thanks again to Bergans, Devold, Exped, ERV Europeiska and Olympus for all your support.
Many have asked how to get started – that might be another blog post!?
Many have asked me; so what's next? First I'm going on a small vacation to celebrate the 7 summits. The first celebration was patagonia, next is surfing, yoga and hiking in Mexico! Then there's lots more mountains to do. 🙂
I also made a small video from clips from the 7 summits:
[youtube https://www.youtube.com/watch?v=J7p5bR7S6hQ&w=560&h=315]