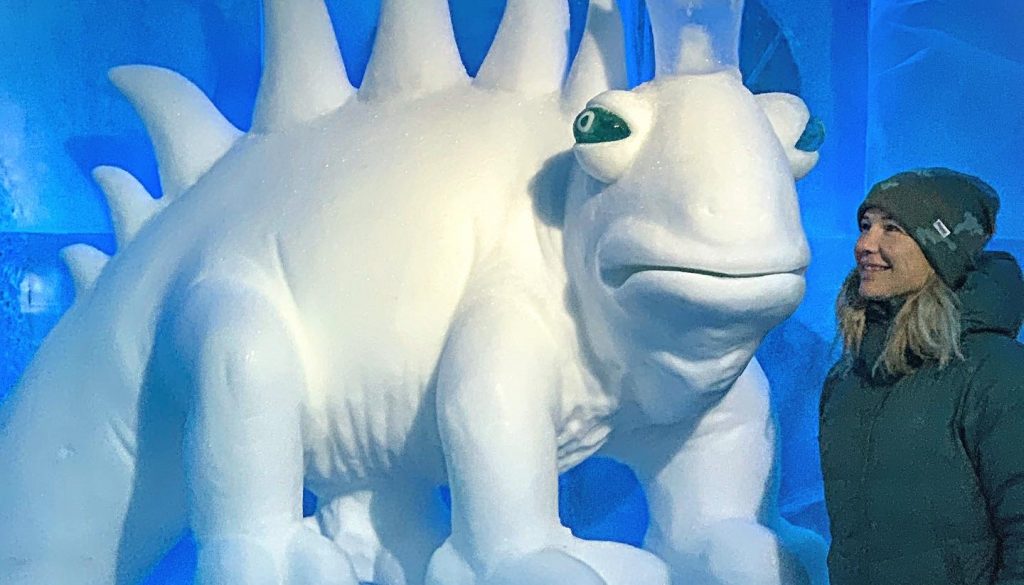 It was finally time to visit the highest mountain in Sweden, but not without risk. The avalache risk was compared to a balloon filled with air, about to break. Bad luck with weather conditions is part of both big and small expeditions. Its never worth the risk. Looking into maps and avalache forcasts we went into valleys and up friendly slopes until we ran out of time. And straight into a final northern adventure; the Icehotel!
Adventures doesnt have to be risky or filled with adrenaline. Sometimes its simply about visiting a new place, a different place or a fairytale place. Or sleep in a ice cold room! Its not often sleeping is adventurous, unless you sleep in a tent. I admit it was long ago I looked forward to sleeping as much as I did to the Icehotel artistic rooms.
Icehotel is more than a hotel and more of an experience. You'll need time to explore and see all the details.
Ice itself is fascinating. I've mostly thought of it as hard and cold, but it has a inherent calm, silence and impermanence as well. I had no idea it could be transformed into impossible shapes and details as in the artwork presented. Each room has its own name, style and feel to it. Some even comes with music. Me and Catrin got room 317, which was a playful toy-room with a giant rabbit at the end of the bed. We slept like princesses (if they sleep well), and just as good as in our tent. It was probably warmer in the ice-hotel room (-7) than when camping. Don't worry about not having the right gear. You'll borrow an overall, boots and a expedition sleeping bag 🙂
You'll need a few hours just to see the rooms, history and maybe have a drink at the ice-bar. The food in the restaurant is delicious, and yes – they have vegan options too! Don't miss out on all the winter (and summer) activities you can do around the hotel. There's everything from hiking and skiing to dog-sledding, fishing, northern lights watching and ice sculpting. Or go climb a mountain nearby! 🙂