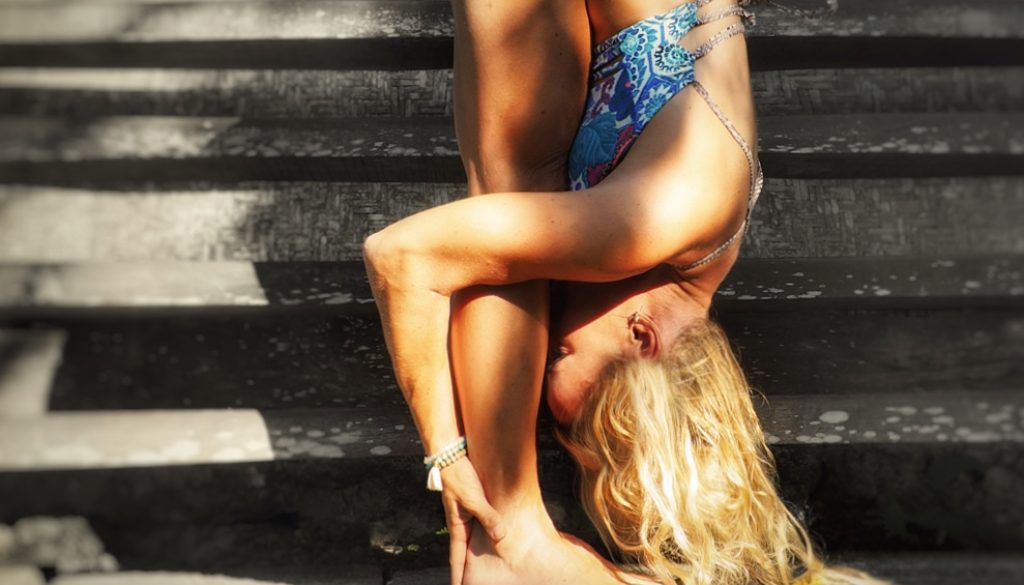 Yoga. You don't go anywhere. You stay on the yoga mat and travel inwards. You breathe, you concentrate. You meet your body and things you maybe forgot about. Things that were important.
To be able to remember what is important you have to stop moving, stop running with your mind and body. The movement and procrastination will take too much of your focus, and you will not see what is underneath the surface. What are you running from?
I finally landed on my yoga mat in Bali. During a forward bend I looked very closely at my leg. And suddenly I got tears in my eyes. I had forgotten to be grateful to my body. For it's working so well, for forgiving me for pushing it too hard. For it not complaining as much as it could. For taking me on adventures. For living in the superficial world and forgetting about yoga. Yoga is much more than a series of movements.
I did yoga for 90 minutes every day in Bali. And I ran – every other intervals and every other long distance – for over two hours at the most, in the heat. Great training for my next expedition. And I surfed once or twice every day. That's my version of paradise.
Surfing is also like yoga, just in another element. My favourite element; ocean.
I love surfing. And I'm addicted. When I close my eyes I still see waves rolling in from the horizon.
Being in Bali was like coming home. I don't think 'home' is an address. It's a sensation. And I felt like home in Bali. I will have to come back many times. Next time is already next week! I know it's crazy. I was supposed to be in Ecuador, then come 'home' to Sweden to re-pack and work for 5 days before heading to Bali and then Papua to climb my 6'th 7 summit, Carstensz pyramid. Now I'm back from Bali, to go back to Bali for one day before Papua. Until flying back to Bali from Papua and stay for a bit before travelling onwards. You get the idea. Luckily I love travelling 🙂
So now I'm doing 4 talks in 4 days, changing my packing into mountain climbing before I'm off again.
But first wrapping up the last weeks with some photos from Bali: