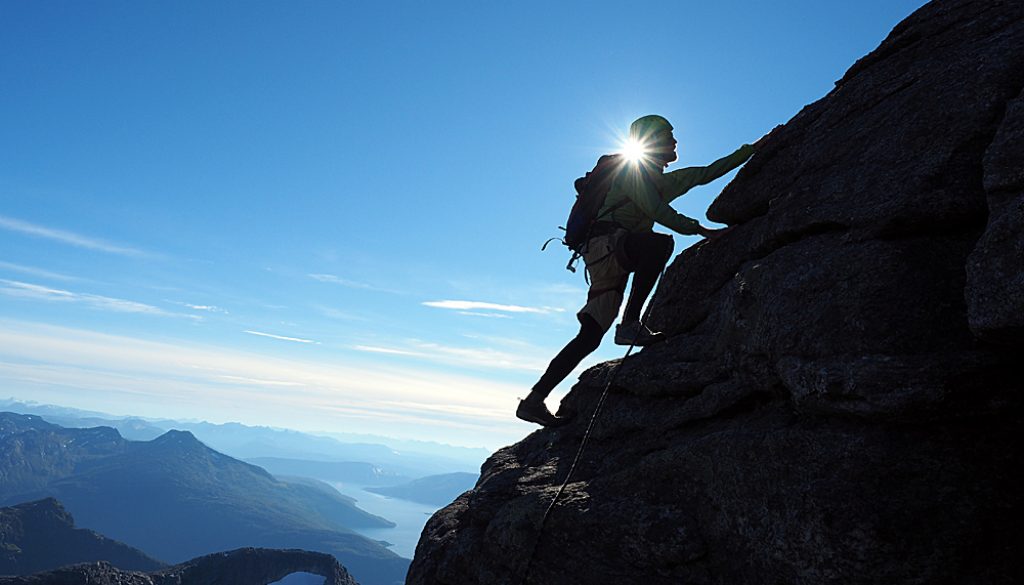 One photo was enough. I had to climb that mountain. It's as if the mountain was speaking to me.  it's happened before. Everest called me when I was just 10 years old. I had to climb Everest. It was a dream. And dreams keep popping up. Last time a peak called me was in early february when the 'sharkfin' in Patagonia just had to be climbed. It was an amazing adventure.

Last year the mountain Stetind called out through a picture and promised me an extraordinary experience. I don't know if it's the shape of it, or just it's sheer beauty. It it the 'national peak' of Norway. But last year was too busy and Stetind had to wait. Every climb is a promise of learning something. Each mountain is a teacher of it's own. And when something is meant to happen, things line up. Both good ones and bad ones. This time my friend and photographer/journalist Emil asked me to climb that same mountain for a job he had to do, and one of my partners needed photos, preferably taken in Norway. Good timing. Having an injured shoulder and still being stomach sick was less good timing. It was even hard to tear myself away from the summer-ocean and friends to get up on a cold rock. But I always love it once I'm there.
Emil picked my up late from the airport. We arrived in darkness and woke up to a grey sky with tiny rain drops. Climbing didn't happen the first day. Climbing mountains is a lot about patience. We stayed patient, did some computer work sitting in a car and a cafe and had a early camping dinner before sleeping in a tent below the peak.
Next morning the mountain finally came out of hiding and we saw the pointy peak from below. There are several climbing routes and a normal route to get up the peak. We chose the normal route which is mostly steep hiking before doing some running belays as well as regular belaying on the last part. It's possible for everyone to reach the little peak by hiking, before going for the ridge over to the main summit. As my friend and partner in work hadn't climbed multi-pitch for a while, and my shoulder is way beyond climbable we chose to do the normal route. It started by a beautiful hike through birch forest that led into the steep switchbacks on granite and gravel up to the small summit. We geared up and quickly scrambled out way to the crux. It was several hundred meters below and I got in touch with my fear of heights again…My foot slipped of a tiny ledge. I had what my friend calls 'a freeze'. It took five or ten minutes to gather enough courage to have another go. It was anything but a graceful move upwards but I made it.
The summit ridge was all scrambling and fun. I placed gear every now and then, but the rest of the climb was really easy. There was no sudden summit. It was as big as a small football field but the highest point was marked by a wooden statue. The best reward however, was the view! Endless fjords and rocky peaks; my two favourite types of nature.