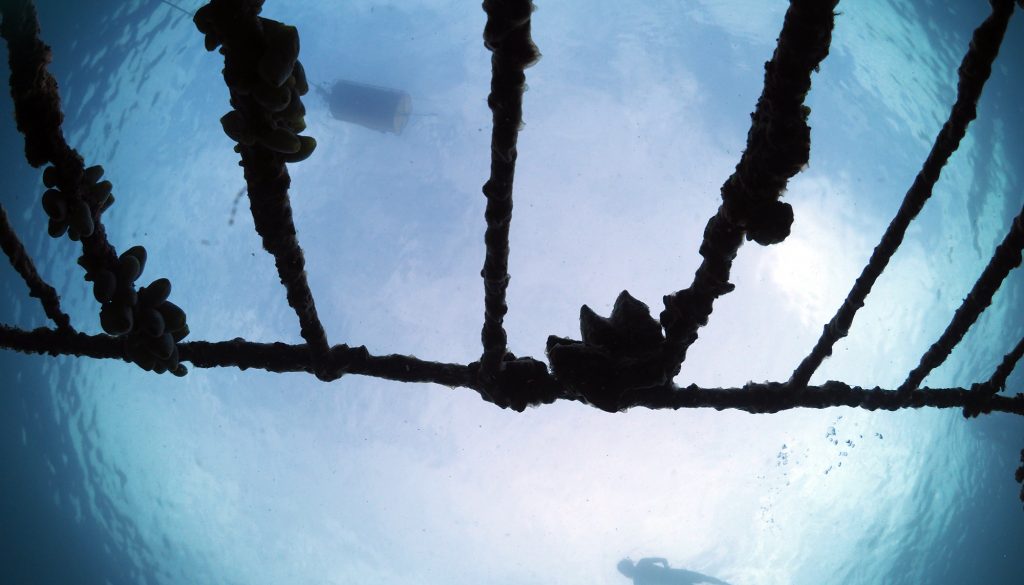 It seems so simple. Take a breath of air and dive as deep as you want into the ocean. But you have to make it back up to the surface, and you have to stay calm. You will be alone. You will meet your doubts, strengths and all of your mind in one single dive. So freediving isn't that simple. Neither is teaching freediving. You'll have as many different courses as there are students. Each student is different. Each student will have a different adventure during a course. It's a pure joy to follow that adventure and see people grow.
That's what we did the last week. We could see change in peoples eyes. Little by little the students started to trust their bodies amazing reaction to being underwater. It's usually the mind that messes up a dive. As soon as you start thinking too much, the dive is ruined. Freediving is about being more in the body and less in the busy mind. It's more about letting go than trying to achieve more. It's about having less stress and pressure and just enjoy the water.
And we did enjoy the water! Soft, blue 30 degree water in the ocean welcomed us every day. After 4 days of training we celebrated the new feeling of comfort in the water by freediving with manta rays. Compared to scuba divers below we had complete freedom to move around the beautiful animals. They were flying around us like underwater birds. Then we finished off by freediving one of the most beautiful coral reefs in Bali.
The next weeks will be more about meeting oneself to find inner strength. Me and Cecilia Duberg is teaching a 5 day silent retreat in Medewi, Bali, and then I'm teaming up with Hanli Prinsloo and I Am Water to teach more freediving and save the ocean a little bit more. 🙂
As we're now in a more rural area there's very weak wifi, I can't connect my phone to the laptop and photos from the last course with Scubatravel will have to wait.