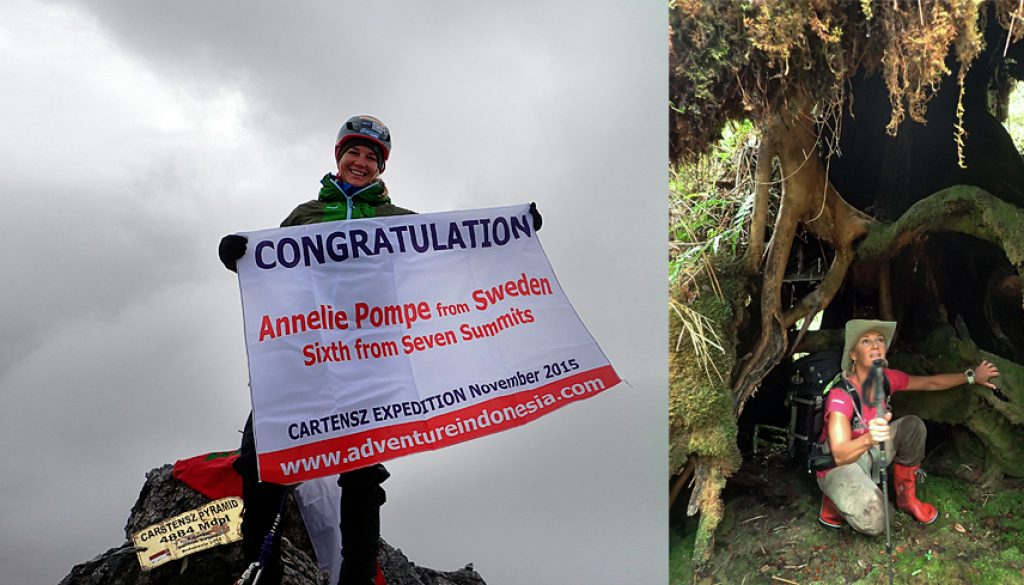 Sometimes, everything comes together in perfect timing. I don't know why if it wasn't meant to be. I think I had the best trip of my life. That's not to say a little.
It's hard to explain. One thing that made it so special might have been the lack of expectations. I tried to read up on the expedition, but there was not a lot to be found. Just that it was rainy and one of the toughest treks in the world. "How bad can it be", I thought. I generally like anything "tough".
It wasn't really a trek. It was a great obstacle course. I loved it. Especially the jungle trek. Me and the jungle got along well. Maybe because I loved being there, immersed in green silent lush and chocolate coloured mud between bamboo and trees. Every step in the jungle was different. It was either on a root, a rock or slippery mud. I had great use of my background in both climbing and yoga while balancing on tree trunks and climbing roots and muddy slopes in moss. Most of the time we walked without talking. The jungle needed out full focus and attention. Some people didn't like it. But the jungle is just there. How you perceive it affects your way of walking through it. The jungle can smell fear, as Zach said. If you walk with fear you are more likely to fall.
Every day was a different view. Nature changed by each hill, pass and waterfall we climbed. But the rain was a constant. It's one of the most wet places in the world. Almost as wet as the ocean. My feet weren't really dry for the full 2 weeks. Even though I was wearing rubber boots the entire time.
The nature was absolutely amazing. I have never seen anything like Papua. I loved the remoteness. I have never been so 'far away' before. At some points there wasn't even any satellite connection. Mine didn't work anyway. We were left alone. We only met ONE other person on a expedition. (He was norweigan). Instead we met the local tribes. Which was an adventure in itself. More about that later.
Then there was the human factor. This time the biggest factor of the trip's awesomeness. We were 11 solo travelers. No one knew anyone in the team from before. We connected like perfect pieces in a puzzle. I often feel like I don't belong. But I belonged with this team. I have never laughed so much on a climbing expedition before. There were endless jokes and discussions, and there were great moments just shared in silence. Our local indonesian guides were amazing. I can recommend Adventure Indonesia with all my heart. We were all experienced and didn't receive much instructions, and it somehow felt natural to take each day as it came. Living with nature.
The summit climb was great, maybe the most fun part. I love climbing. I loved reaching the summit. But it faded in importance by seeing James finish his 7 summits on top. I cried happy tears.
I write a lot, think a lot, and rarely talk a lot. But then and now I'm at a loss of words. "It was great to meet you" and "great trip", was just not enough. Words can't describe the adventure we had. Words can't say how hard it was to say goodbye and finish the expedition. I fled into the ocean and surfing.
The two weeks felt like two months, in a good way. So much happened. I had a severe reality check.
I will write more, but need to sort photos and answer e-mails, so here are some top memories:
– after a rain, coming out of the jungle each members body and clothes were vaporizing steam, as if we were small walking clouds.
– the sound of rain on the tent
– after another rain, the sun suddenly broke through and shone on the dark grey rocks making them look like silver.
– laughing in the dining tent with the team
– the dingoes calling at night
– moving through the jungle
– warree warrai, 'supplis' and the stake pose (only my team will understand).
– experiencing all of this: