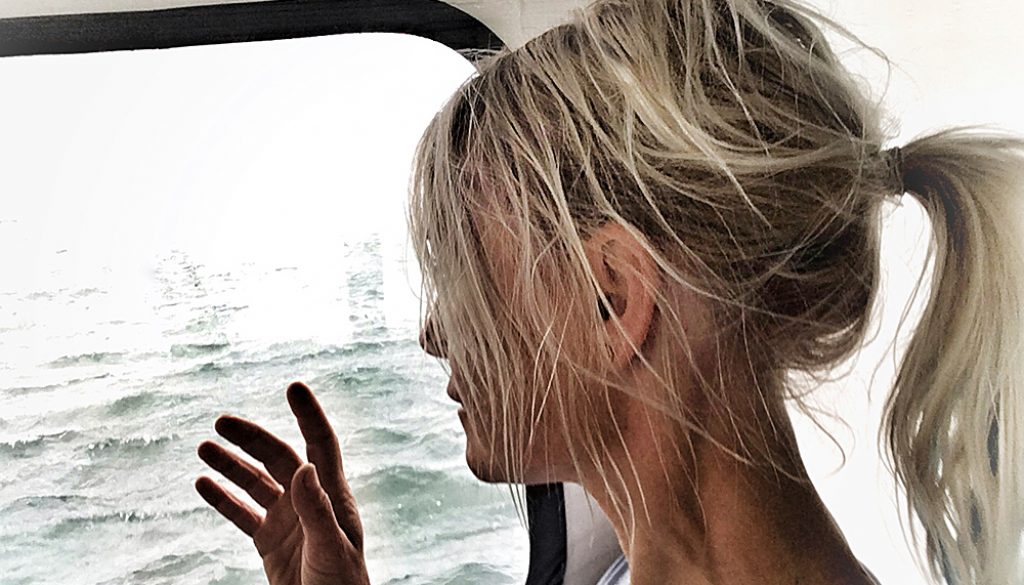 My whole world is moving. The boat is shivering as waves crash against the steel of the hull. Sometimes my fingers are pulled away from the laptop by a big wave or gust of wind movement. I look out through the window to see the waves. As I'm sitting in the livingroom couch I feel the whole boat coming to life underneath me. My hearing has become better. I hear every new sound and know what it comes from. I feel everything that happens in the hull in my own body. It is as if me and the boat has become a single being.
My house/boat is on a floating dock which is exposed to winds and waves from south. Today there is 13-19 m/s winds, and big waves from that very direction. The first few hours I was a little worried. I watched what happened and tried to do as much pre-damage control as possible. I hung another car tire as protection towards the dock. I put childproof/waveproof locks on the drawers as I had put that task aside way too long. Now the drawers stay closed as the boat is moving side to side and it's much more quiet. The main sounds are waves against the outside of the hull, the wind through the sailboats on the other side, and the rain on the windows. The rain is falling and flying horizontally towards me. I probably should have moved the boat into the protected harbour but it was full. Now the boat can't be driven anywhere in these winds.
Everything is moving and changing by the minute.There is no use trying to hold on to anything. So instead I relax and let the ocean gently rock me back and forth. Surrendering to the movement. I know that if I leave the boat, the ground underneath me will keep moving for a few hours. As if I still have the ocean beneath me. It's a memory inside the body. I like it. This is partly scary as I'm worrying about the boat, but at the same time I'm enjoying the power of nature. It's inspiring. It made me write this blogpost. I'm not complaining. This is nothing compared to what's happening in Florida.
Keeping warm and dry while exploring makes it much more fun.

Algae washed/blown up 10m from the ocean

There will be more rain.