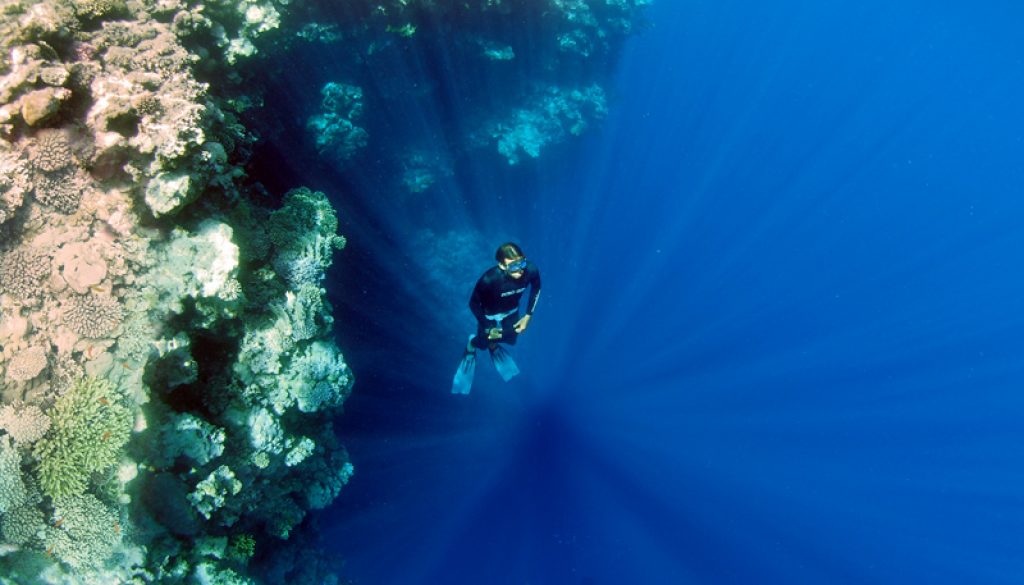 It was one of the last dives in Dahab. I closed my eyes as I left the surface behind. Somehow it made the water more soft against my face. I heard all the sounds of the sea, as if closing my eyes made the other senses stronger. The sound of blue hole is special, unlike the sound of other places in the sea. I can hear some bubbles from faraway scubadivers. I hear sand moving over the rocks by the shift of the waves. I hear fish eating away at the coral reef.
Then the feeling in the body make all the sounds diminish. I feel safe, like I'm coming home. The pressure of the water is like getting a hug. The minutes spent freediving are somehow packed with experience. The experience is intense. Every freedive is a small adventure.
As I'm going through photos of the last trip I remember the feeling of freediving. I remember it with all my body, as if the memory is not in my brain, but in the marrow of my bones.
Thanks to Jin, Ben and Joe for modelling!