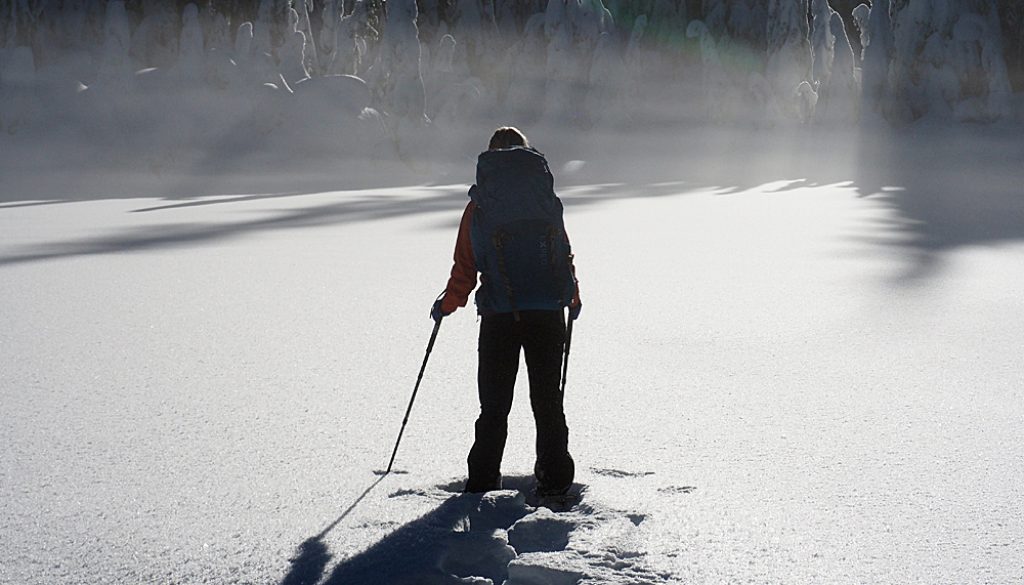 As often on expeditions, life is defined by weather. We leave control behind and give in to what nature presents to us. It gives us wind.
It was a bumpy landing in Punta Arenas, one of the most southern cities in the world. The wind was howling around the airport and our organizer said we need a weather window of at least 13 hours to be able to land on the ice of Antarctica. As the airplane cant stay, it has to be able to make it back too. This is a logistically tricky expedition. Hopefully we'll fly out early tomorrow morning, land on Union Glacier (a slow moving glacier) and get into basecamp in the afternoon. It all depends on the wind. A group of last month had to wait a week before they could fly.
Lonely planet says Punta Arenas is hard to define and I can only agree. At first look I didn't even care about the town but spend hours on skype calling airports and airlines to find my missing bag of expedition gear. As it arrived I relaxed and looked out the window only to loose focus; is that surfable waves?
The town is situated between the wild strait of Magellan and some hills. Further north is the infamous Patagonia and south is  the Land of fire. (I'm sport of hoping for a quick expedition so I can see both of those too. At the same time I want to stay in Antarctica as long as possible!). Over this area there's a big hole in the ozone layer, so it's very bright and skin cancer is a big problem here. Other than that Punta Arenas looks like a small normal Chilean village, but it has something wild and adventurous in the very air. However it didn't seem used to blond women walking alone. While exploring the town I felt it again; the love of travelling. Seeing new things for the first time.
Back to mountaineering. This is big. Seeing Antarctica is a big dream, and finishing 7 summits is – hard to grasp. I almost don't want to finish it because then it's 'done'.
Antarctica is not any country. It's really in the middle of nowhere at the tip of the earth. There's no towns or villages, or where we are going definetly no houses or 'hotels'. We will sleep in tents, and probably not shower for the next few weeks. There's also no water. We'll melt snow to drink, and it will be like drinking a bit of Antarctica!
Antarctica is governed by a treaty signed by 12 countries and has a lot of rules of how to keep the continent clean and pristine. For instance it's not allowed too pee just anywhere. Pee bottles has to be carried around all expedition, so you can't pee more than you have bottles to fill. You are obviously not allowed to trow trash or smoke cigaretts on the ground. Your boots and crampons has to be washed and desinfected from dirt and soil in order to not bring any new pests to Antarctica. There's no hospital. Emergency evacuation can take days. This is for real.
As per usual I don't know anyone in the group. It's 9 men and 1 more woman on the team. 3 of them are already on the ice having skied the last degree to the southpole (!) They all seem nice. We'll get along because we have a very big common interest.
As it's so far away there's obviously no internet or facebook feeds. Yay!! But I have the honor of testing a little satellite communication device Iridium GO from Telemar to which I can use a app so send e-mails to this blog and maybe twitter in order to keep you up to date what's going on in the expedition.
Keep your fingers crossed for good weather! As Ola Skinnarmo's last advice to me "focus on your fingers" (It will get very very very cold -40). And it will probably be very very amazing anyway!