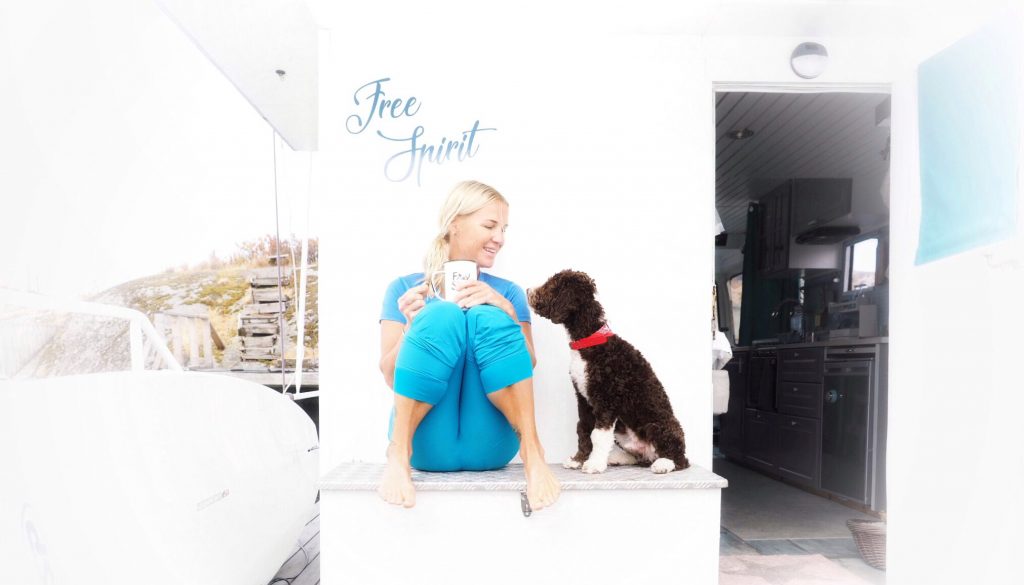 I've made some massive work om my houseboat this year. Most of it has been the kind of work that is necessary, but not visible. I have been inside each compartment of the pontoons refurbishing and rust-proofing. I have polished the hull and am a test-person for a new toxic-free anti-fouling colour. So far so good!
When a dream project turns into mostly hard and dirty work and no enjoyment, it's better to give it a break. I'll have more to do next year and it's ok. On the outside I'm hoping for a great collaboration in solar panels by the fall.
Indoors I have recently finished a camping gaz powered hot water shower! Such a luxury. There is also a cold shower on deck to use after all those salty swims, and to wash the four dirty paws of my puppy 🙂
I have also made some fun time in the interior details. During the years I have gotten some nice gifts and collected a few items from around the world that finally found it's places inside the boat. The boat finally got it's name. I always wanted to call it 'free spirit' but a friend said it's not a good name as the boat mostly lies still. I don't care. This boat is about a free spirited life.
The signs are from Skyltmax where you can design your own signposts or stickers!
My favourite bird
My favourite dog