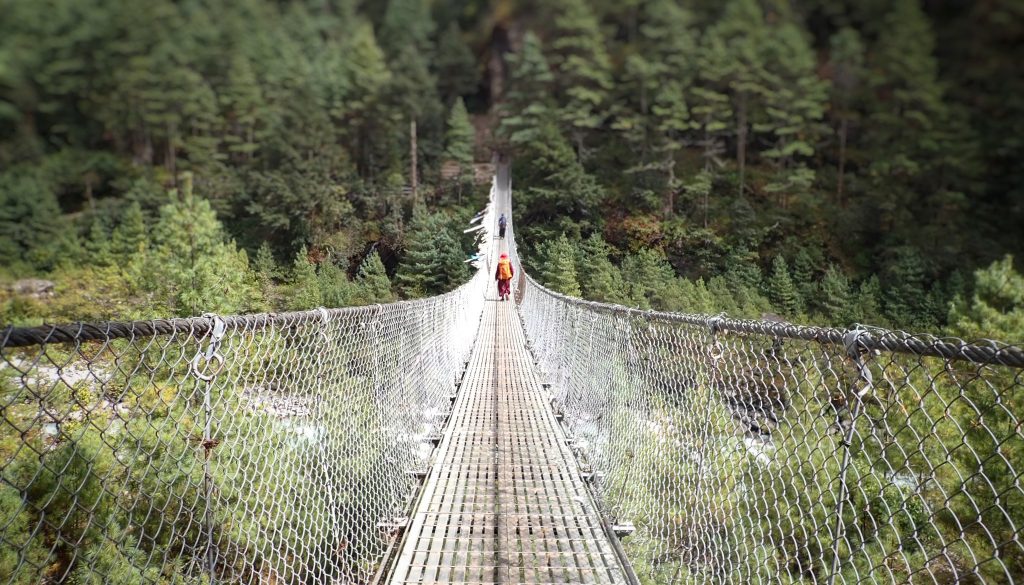 I have already done the most difficult part of the expedition; Leaving Doglas. I have left him before, but not for this long and not this far away. Only another dog person can understand the emptiness of not hearing the sound of paws next to you. Still, you'll have to be able to leave every now and then. I pre-cried and cried everytime I thought of him. Fortunately I found a great place and person for him to be with.
Then there was a few days of feeling weirdly at home in Kathmandu. The city has a smell of fumes, incense and very old history mixed with adventure. The city it has a way of making you feel welcome. The locals doesn't stare or harass you which makes you feel like you fit in. My friends Chhiring Sherpa and Mingma Sherpa met me at the airport. Even though it was two years ago since we saw each other, it feels like yesterday.
We stay in the same hotel we always stay. The rooms are full om memories and big enough for the expedition standard of un-packing, re-packing, and then some more packing. Last day early morning we go so see a Lama who has agreed to make a special cleansing amd good luck ceremony for us. Having climbed many times with my Sherpa friend I have aquired some of the superstition when it comes to the mountiain gods, and I always see a buddhist Lama for a blessing before a climb. At 2.30 in the morning the next day we travel by bus for for five hours, small airplane for 30 minutes, and then we are in the mountains. We are very honoured to have the same buddhist lama travel and wander with us for two days. He looks a bit like the Dalai Lama and has the same kind of relaxed happiness and wisdom.
it's the first time in 8 years I'm here without guiding a group of people. It feels different to only be responsible for myself, and I realise it takes a lot of energy to focus on a big group. Having hiked for two days I feel strong and focused. We are now in Namche Bazar, the Sherpa capital village at 3500m where we will stay for two nights to acclimatize to the altitude. Then there is about 4-5 days more of hiking before arriving to Ama Dablam basecamp.
Yesterday I had a fantastic hour of playing with a puppy, definetly a highlight of the expedition so far.