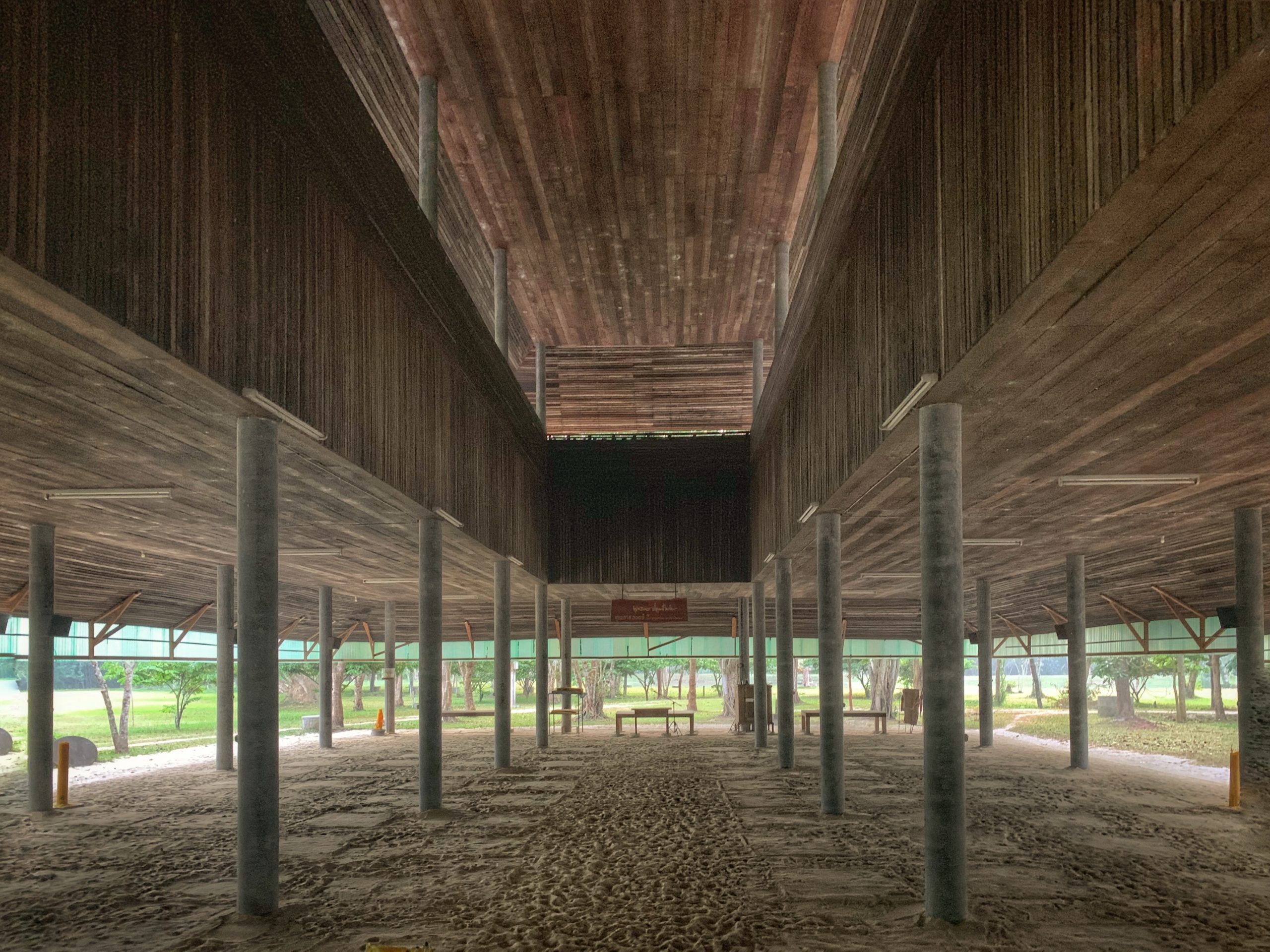 Silence. What a way to end a decade and start a new one. Being on a silent retreat is living proof of the inner adventure being the biggest and possibly toughest one. The normal reaction is 'you're doing what'? Or 'why are you not staying on the beach for 10 days instead of being locked into a strict forest monastery'? It's been 15 years since my first 10-day silent retreat at Suan Mokh International dharma hermitage. It was one of the most important experiences I have had in my life at that time, and it's made sense. This was my 7'th time.
The retreat is located in the jungle outside of Chai Ya, Surat Thani, with beautiful natural surroundings and animal life. Suan Mokh IDH is definitely one of the toughest retreats I have been to. It's setting and extreme simplicity makes for a big experience. All comfort and normal routes of escape and exit are taken away to leave room for the inner adventure. There is nowhere to escape from your own mind. You are there to face yourself. Apart from not speaking, reading or writing, not training or not having your mobile phone for 10 days, there are big changes to your lifestyle. You'll get up at 4 am every morning and follow a strict schedule. You'll sleep on a concrete bed and use a wooden pillow (or a thick sweater). You'll have a simple vegetarian breakfast and lunch for food. No coffee for 10 days! There are no mirrors, no hot water, showers or normal toilets. You're not allowed to wear make-up or perfume. You'll have to wear loose clothing that covers your shoulders and knees at all times. Men and women are kept separate in order not to distract each other. There is usually around 80-100 people from all over the world, all ages and walks of life. I't donation based and will only cost you 2000 TBH (60 Eur) for food costs, and you might want to give them more.

You're there to face yourself and to train your mind. You'll also learn a lot about the Theravada style of Buddhism. You'll learn mindfulness in a way that is beyond the modern word for it. Your senses will be trained and sharpened until the whole experience of being alive changes. It's simply a life changing experience. You will learn to see what is important, listen in a new way and taste, feel and touch will be enhanced. One of my best friends and soul-sister, co-retreat-creator Cecilia Duberg and me took this journey on together, to find new inspiration for guiding our own retreats. She is a psychologist and knows that 10 days of training can transform the brain.

My journey was a tough one. I tried to not have any expectations, but 'secretly' thought it would be a fairly flowing and easy retreat as my meditation practise has been good lately and I was looking forward to go deeper. I had even stopped drinking coffee ahead of time. The challenge was one of the few but terrible week-long migraine. Migraine and it's medicine clouds the mind. It made me tired beyond normal and the heat made it more difficult. It was a 'fantastic' pointer to the bascis of Buddhism taught; both suffering and impermanence. As even migraine is impermanent it eventually faded away and only left weakness behind. I kept to the schedule and did my best in meditation practice, both sitting, walking and standing meditation.
It works. My mind calmed down. There were long periods of no thinking, only a soft awareness of what was going on, and a unexplainable sense of inner peace. I also had some deeper experiences of completely different states of consciousness as a reminder of how the mind controls the body. I was completely content and happy with just sitting with my eyes closed and observing the breath.

The meditation technique that is taught is called 'anapanasiti', which is translated into 'mindfulness with breathing'. It's the method the Buddha taught and is said to be the method he used while reaching enlightenment. Apart from meditation and a daily shore to help out at the retreat, there is also Dhamma talks to teach Buddhism and help you with your practise. They used to be fantastic. There were real monks teaching with their stories and personalities, and I could come to a retreat only to listen to Tan Dhammavidu, an older British monk with a geeat sense of humor. Unfortunately he didn't teach anymore. I tried to not be extremely dissapointed. But I was. The new teachers were preaching more than teaching buddhism. We listened to very dry, humourless and 20 year old recordings instead of monks and nuns. The recordings were not very accessible and the transmission was bad. But I guess it's just another proof of impermanence. Of course Suan Mokh is also impermanent. Of course I'll still recommend you to go, as it will make you feel more alive and calm at the same time. The training will clear your mind and you'll learn more from 10 days in a silent retreat than you'll ever learn from any another vacation. It will be tough and it will be worth it. https://www.suanmokkh-idh.org/
There is also a more lightweight version, run by the same monastery, on Samui island: https://dipabhavan.weebly.com/